Building Relationships...

Over the years Cafeteria Plan Advisors has developed a number of strategic relationships with businesses that sponsor, resell or utilize our services.

These business are typically involved in Employee Benefits, Insurance Agents or Brokers, Payroll Providers, and Accounting or Financial Services Companies.



Cafeteria Plan Advisors, An Alera Group Company, a leader in employee benefit plan administration.

As a third party benefits administrator, Cafeteria Plan Advisors, An Aler Group Company has been administering cafeteria plans, including (POP) Premium Only Accounts, (FSA) Flexible (Medical) Spending Accounts and Dependent Care Accounts and (HRA) Health Reimbursement Plans for companies and municipalities for many years. We are the leading administrator of municipal flexible benefit plans in Massachusetts, currently operating cafeteria plans in over one hundred cities and towns across the commonwealth. We also service many clients around New England, with participants located across the country.

Each of our employees brings experience and dedication to our company. With backgrounds in insurance, benefits administration, and claim processing as well as IRS laws governing Cafeteria Plans we are well suited for serving our clients.

We specialize in providing the highest level of service to a variety of businesses such as schools, municipalities, restaurants, hospitals and private corporations. As a third party administrator we recognize the importance of each client and its participants.

Our only job is high quality administration of employee benefit plans. Cafeteria Plan Advisors offers a record of exceptional customer service to our clients and we are quite proud of our reputation in administering Cafeteria Plans.


Benefits for all



Everyone wins with Flex plans.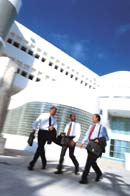 Over 30 Years Experience!



Since 1989 Cafeteria Plan Advisors has been administrating employee pre-tax benefit plans.